Social Media Predictions for 2023
Twitter
Twitter will die, but not in the way people are expecting. Twitter will die a slow death over the next year in 2023. While only a couple hundred employees are currently keeping the site running compared to the thousands just a couple ago, these are the people dedicated to Elmo. But never underestimate a dedicated engineer. They'll work around the clock to study a system they don't know and do everything they can to prove their dedication.
Parts of Twitter will continue to break or be removed entirely, and we may see some outages and features go away, but Twitter, as we know it right now, will stay the same. At least for a few months. But we're already seeing Muskatini call for a "Twitter 2.0". Whatever this ends up being, it will be worse than anything we've seen so far. It'll be just like a Digg 2.0 all over again. The UX will probably be even worse than it is now, features will be added that just don't make any sense, Users will slowly stop visiting, the company will continue to hemorrhage money, and Elmo will eventually sell it off to a faceless, soulless company, or declare bankruptcy. Someone else will buy Twitter on the cheap, and it will be a shell of what it once was, similar to Myspace.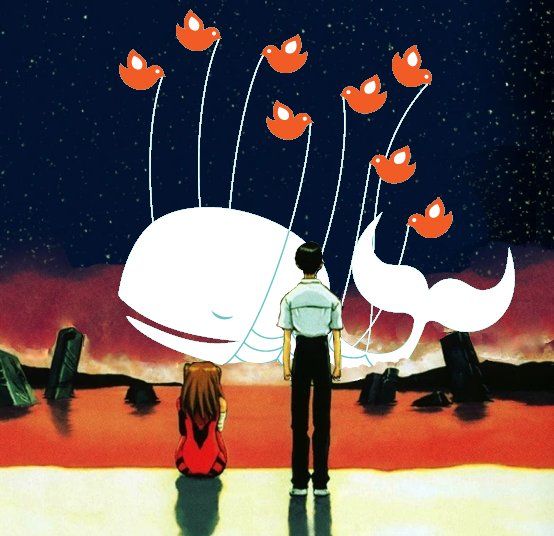 TikTok
TikTok has enjoyed a surge in popularity in recent years, but it's possible that we will see a shift away from the platform in 2023. Even though the platform continues to grow, there's a growing number of concerns bubbling up just below the surface- Privacy concerns, stagnant updates, and issues with paying creators will all contribute to a mass exodus as soon as a new cool video platform comes along that address these issues. We saw it with Periscope, Vine, and every other video platform. We're in the stage where the content is becoming stagnant as it reaches a critical mass, with every generation posting every type of video you can imagine.
Tumblr
Tumblr is a bit of a wildcard. I think we'll see a small resurgence in 2023 as users begin to re-evaluate their social media preferences. While it's unlikely that the platform will regain the level of popularity it enjoyed in the 2010-2014 era, it will attract a new wave of creators, particularly since explicit content is once again allowed on the platform. It's possible that Tumblr will also explore new features, such as better video support or a new app, to compete with TikTok.
Facebook
Facebook will continue to stay its stagnant self. We'll probably see a big push for the Metaverse in the coming years that will fail spectacularly. Beyond that, we won't see anything noteworthy being added to the platform, and it will lose more users to other platforms like Tiktok.
Instagram
We'll see more changes on Insta compared to Facebook, as Meta will continue to focus their efforts to compete against newer platforms like Tiktok. We'll probably also see more high-profile Twitter users start using stories (and the new notes feature) to share updates, and we'll also see more Tiktok users come back to Reels, with fears of privacy growing.
I think there's also a good chance we'll see Instagram replace Twitter as a global news/reporting platform if they continue to focus on notes, and somehow fix discoverability and can make a chronological timeline view front and center. It probably won't happen, and instead, we'll see more of Facebook pushed into the app, where they eventually merge into a single platform in a couple of years.
Mastodon
As much as I want to like the platform, it's not great. In theory, it's a great alternative to Twitter But no one understands what a decentralized platform means, let alone what the hell the "fediverse" is. It still feels too technical, and fragmented. Normal users are going to be too scared to ever make this a true replacement for something like Twitter. No one understands if joining one Mastodon instance can see posts from other instances. The branding behind Mastodon also isn't great, and there are just too many communities. This is great for small groups, and sure you can follow anyone from any other community, but non-tech users won't understand it. You need something with a clear message and easy to understand to become as popular as Facebook or Twitter, and I just don't see it happening.
Mastodon also doesn't solve anything. Servers are still moderated and you can get banned. it suffers from the same issues as Twitter, and you're still putting your content in the hands of others to manage.
Hive and others
As people jump ship from Twitter, we'll see a rise of new platforms pop up, like Hive. None of these will last too long, however. Being quick to market means security issues and ill-thought-out policies. We already saw Hive shut down for days to address security issues. I wouldn't be surprised to see data breaches from a lot of these smaller platforms, especially if they can attract a couple of celebrities or influencers.
I think Hive itself will probably pivot into something new in mid-2023 to try and stay relevant though, and then get acquired by Meta.
What next
I think we'll see something new from Jack Dorsey twitter's former CEO in the form of his Blue Sky project. It will probably be a very exclusive closed beta with a waitlist to join. Whether or not it's successful, who knows?
But the future of social media will be a protocol, not a platform. It will be similar to email and text.