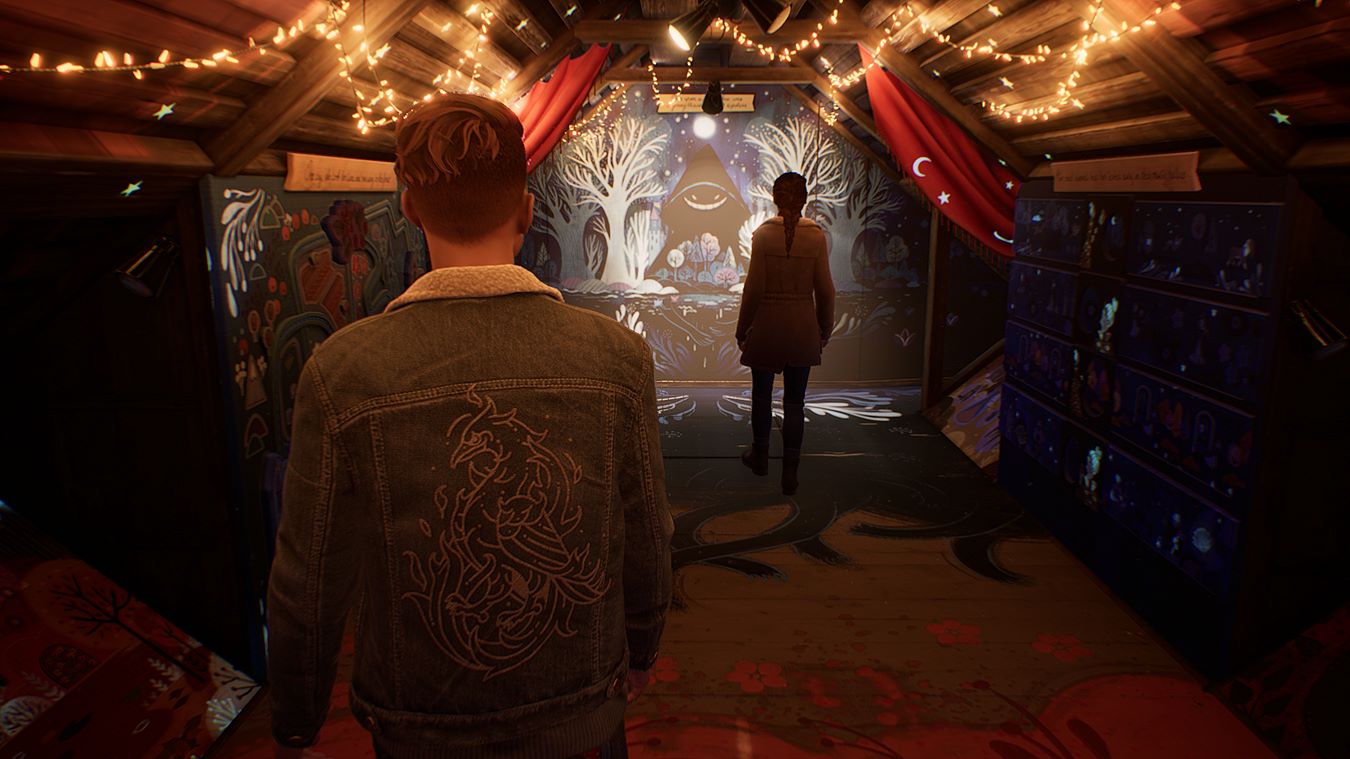 Games I played in 2021
Valheim
Valheim was such a great team game to play to reconnect with friends. I don't think I would have has the same enjoyment playing solo. The best way to describe Valheim is Minecraft in Norse mythology. There's a bit of story to follow along and seek out, but in the downtime you can focus on building that beautiful beachfront property or beer hall of your dreams.
Destiny 2 (Again)
Outside of World of Warcraft, Destiny may be the longest running game I continue to keep playing. While it may not be for everyone, following the release of the latest expansion Beyond Light, new seasons have continued to be released through out 2021 further advancing the story, making it a great casual game to jump in and out through out the year.
Nintendo Ringfit
To try and shed some pandemic weight, I picked up the ringfit at the end of 2020. I have to say, the game works well to keep you motivated. Daily check ins allow you to adjust the difficulty on how well you're feeling. Feeling a little stiff or tired? Bump down the challenge a few points. They don't make it clear from the start, but it simply changes the amount of reps during combat.
At its core, ring fit is an RPG, and a simple one at that.  You level up, upgrade "armor" and collect items like potions that can heal or give you an advantage to attacks. You can gear up and with new clothing, and level up a skill tree to strengthening attacks and unlock new exercises.
The main take away is like any other exercise, it's only as useful as much as you put into it. The game is easy enough to cheat. Maybe you just don't feel like doing that last rep. Maybe you're just feeling lazy. But the game is all about exercise. If you're not going to be putting in the work, it's probably a good idea to ask yourself why you're even playing.
The Medium
The Medium combines two of my favorite genres- point and click adventure, and psychological horror. Featuring a unique concept of switching between two different worlds, sometimes at will, allows for unique puzzle solving aspects while uncovering the truth of an abandoned Russian hotel.  While the duality of worlds introduces new twists, the game is still full of throwbacks to classic horror games like Alone in the Dark, forcing you to find odd keys or fix broken door handles through a series of complex item collection steps.
Cozy Grove
Cozy Grove reminds me of the first time I played Farmville, but with out the monetary incentives. It's a game that allows you to check-in once or twice a day to complete a couple quests, craft and cook some food and log off. The game doesn't reward you for trying too much, and in most times will place timed roadblocks in your way to force you to take a break until tomorrow.
A bunch of FMV games on my phone (Late shift, The Complex, 5 dates, Shapeshifting Detective
I somehow went almost a decade with out hearing of the company Wales Interactive and all of the games they've produced. I discovered The Complex first, and started working through their entire backlog on IOS. FMV games, especially the extra cheesy ones, have always been one of genres. I love being able to play these style games on my phone; being able to tap choices or things on the screen.
Pokemon Snap
The original Pokemon Snap for Nintendo 64 inspired my journey into being a photographer. When not playing the game, I journeyed outside and would take real photos of Pokemon collectibles. I even learned the process of getting film developed. Maybe its just a sign of getting older, but the new Snap just fell short. Even though it offered everything the original did, and more, something just felt lacking. Maybe it was the sense of going to a Blockbuster and getting my snap pictures developed, or the whimsy of discovering tricks of getting new Pokemon to show up with out the aide of the Internet, the game was just a little too kiddish for me.
Pokemon Go
While Harry Potter may not have survived, Pokemon Go is still in full swing. I even had the chance to play in my first community day and was able to win my first raid. Neither are anything new, but the barrier to entry is low enough that anyone can still jump in and have a good time. With some pandemic changes still in place, it makes the game even more accessible and a great time to jump in.
Stardew Valley (Switch)
With over 80 hours played on PC, I finally tried the Nintendo Switch port. Not only hat but I finally started multiplayer. While the game becomes easier with the ore people that play together, it makes it a much more relaxing and casual game to play with friends.
Monster Hunter Rise
Ive played Monster Hunter games on and half over the years, but none of them have really stuck, until Rise. Previous games have always felt like they had a high barrier to entry, requiring you to know all of this knowledge from the start; knowing how to use the array of different types of weapons, what is good against what, how to craft and prepare before missions. Rise does an amazing job guiding you through this knowledge, and making you feel like its okay to try any strategy you like. While there may be optimal ways to play, the game does a great job letting you find your own play style.
Days Gone (PS4)
I found myself wanting to scratch an itch I didn't think I'd have anymore since finishing the Last of us II- playing another zombie action game. Days Gone scratched that, and so much more. Days Gone takes the same play style that made the Last of Us entertaining, while throwing it into an open world like Skyrim. So often I would get thrown into a quest line just by exploring a new area, to the point I got so sidetracked from the main story, I had completely forgotten about the original plot. So much of the side quests were so robust and thought out, almost every new mission I started kept me engaged for hours.
Mass Effect Legendary Edition
With the release of the Legendary Edition, this was the first time I revisited the series since finishing Mass effect 3 back in 2012, having completely skipped Andromeda. The remastering of the original games made me feel reminiscent of the first time I played through the series. Even playing through the first installment, while it's showing it's age, I was quickly sucked back in, to the point I found myself completing every side-quest I came across.
Hades
I'm a couple years late, but I finally got into Hades. I can see why this game made so many Game of the Year lists in the past- this rogue-like Diablo clone is addictive. The combat is smooth, and with so many random abilities and combinations, every run through hell feels unique. The story alone kept me wanting to replay every one in hopes of exploring even just a little more of the story. It's a great game to play for 30 minutes or 5 hours and anywhere in-between.
Marvels Avengers
I really wanted to like this game, but this was such hot trash. The loading times, loot boxes and micro transactions ruined what felt like what could have been an amazing game. The only thing that kept me invested for as long as it did was the original plot that managed to still capture the feel of an MCU movie.
Life Is Strange: True Colors
The original Life is Strange will forever be one of my favorite games. True Colors felt more like an extended DLC of the first two games. I loved the introduction of the new emotions system, and their exploration of putting a face on anxiety, but it felt like the game as lacking real depth. So many of the characters felt like a rehash of the original Life is Strange cast, with most characters matching their original counterpart, down to the very same plot twist three fourths way through the game.
Tell Me Why
Tell me Why felt like a true Life is Strange sequel, in more ways than Life is Strange 2 did. Considering the fact it was made by the same studio, Dontnod, it's no surprise. While Life is Strange embraced cliffhangers and sci-fi elements like time travel, Tell Me Why moves away from that to tell a much more grounded story, with choices shaping characters' views more then actual outcomes. Tell Me Why also sets a new gold standard for queer characters in video games, with one of its main characters, Tyler Ronan, as the first trans character in a lead role for a major studio.
Road 96
Road 96 is a unique Choose Your Own Adventure meets rougue-like experience. Every chapter you play a teen escaping a country on the brink of civil war. Your choices often times may help or hinder the next teens chances of escaping, even unlocking different choices to take. Better still, the game offers a New game+ mode, unlocking skills to use at the very start of the replay for even more new choices to make.
Man of Medan
Until Dawn was a masterpiece in story-telling. Supermassive Games followup series, The Dark Pictures Anthology is an attempt of a follow up, in an episodic take, with each piece acting as it's own self contained story. This works as it allows more play throughs to try and see different outcomes with out playing a 10+ hour game, but the shorter length means you don't get to know the characters as much. Combined with a somewhat mediocre and predictable story, it left me wanting more. Fortunately, as of this writing there's two additional titles available, with the fourth and final installment in the series to be available later this year.
12 minutes
12 Minutes, on paper, sounds like a concept thats been so many times. Its point and click adventure Groundhog day. You only a few minutes to replay an event over and over, learning just a little more with every loop, by trying different lines of text or interacting with objects. What makes 12 Minutes stand out though is just how many different pieces you can interact with. If there's something you can think of, you can probably do it. The game would presently constantly surprise me- every time I thought of some crazy I wanted to try, it let me, and even in some case, rewarded me, either with a silly easter egg, or an actual useful piece of information.
Resident evil 8
I'll admit, I didn't actually play Resident Evil 8. Instead, I watched a lot of other play through this game so many times, I no longer felt like I needed to. 8 builds on the story that VII created, other than making a few gameplay improvements, it doesn't add much of anything new. Thats not a bad thing by any means; sometimes telling a great story is enough.
Wildermyth
I miss playing Dungeons & Dragons in person. There's something about making the story your own unique experience that adds to the emersion. Wildermyth is the first game to ever come close to matching that Tabletop experience. while the main plot is generally always the same, the game's story and characters are almost all procedurally generated. During one play-through, maybe two members of your party will fall in love. Maybe the fighter turns into a werewolf. Maybe the rogue in the party becomes evil. There's so many possibilities, every time I play, my friends and I are able to create our own tales.